August 4th, 2010 by .Doc
Doc & Lena Selyanina: Songs of Vastness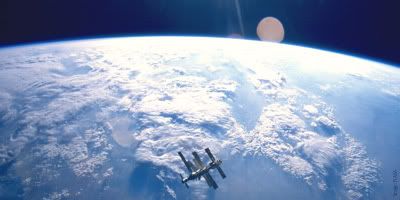 Songs of Vastness brings together four deep ambient tracks, two of them from last year, and two fresh creations from this summer. Common to all of these tracks is their peaceful, meditative style and a topic representing some specific aspect of nature's vastness. Steppe (from summer 2009) tells an atmospheric story of the boundless plains of the steppes, reflecting Lena's personal memories from the time she lived in the Russian part of Kazakh Steppe as a young music teacher. Plateau (from November 2009) and Lofoten (from July 2010) are both inspired by our recent trips to Norway, the former reflecting the cool and calm majesty of the Central Norwegian plateau, and the latter the scenic beauty of the Lofoten Islands. Mir (from August 2010) is a meditative space ambient track inspired by the Russian space station Mir and its dreamlike zero gravity atmosphere.
These are all songs with a calm, positive cosmic vibe – music for relaxation, inner journeys and meditation.
For the audiophiles, 24 bit / 88.2 kHz FLAC edition of the album is available as a torrent on Mininova.
Enjoy,
Doc & Lena